How to Refinance a Car Loan

If you're wondering about how to refinance a car loan in Birmingham or Hoover, you're in luck. Brady Kilmury CDJR in Bessemer has put together this helpful overview of what to know when refinancing your car as well as tips on the best way to refinance an auto loan. We'll help Tuscaloosa drivers lower their monthly car payment by saving on interest with a gentler loan contract. If we missed something in our guide, don't hesitate to reach out to our finance department for expert answers or consult our blog on car buying tips.
How Do You Refinance a Car Loan?
So, how do you refinance a car loan? The objective of refinancing your car loan is to lower your interest rate. The strategy is to get another, better loan with which you'll then use to pay off your original loan, all while using the original loan to leverage a better interest rate from the second lender. Here are the 4 steps that Tuscaloosa drives will need to take:
Check Your Credit Score: Check your credit score. If it's improved since the date you originally purchased your vehicle, you're going to have an easy time finding a better loan.
Apply: Apply to a number of different lenders to ensure that you get the best interest rate available to you. Make sure that all applications have been submitted within a 14 day period in order to minimize damage to your credit.
Evaluate Offers: Make sure you know what specific monthly payment each loan offer entails so that you're absolutely sure it works for your budget. Use our online monthly payment calculator to compare offers.
Loan Terms: Consider the loan terms of each offer and what your priorities are in repayment. For instance, a shorter loan will have higher payments but less interest. A longer loan will have lower payments and higher interest. When evaluating the quality of your loan, be sure to factor in the term to get an accurate picture of what the total cost of repayment will be.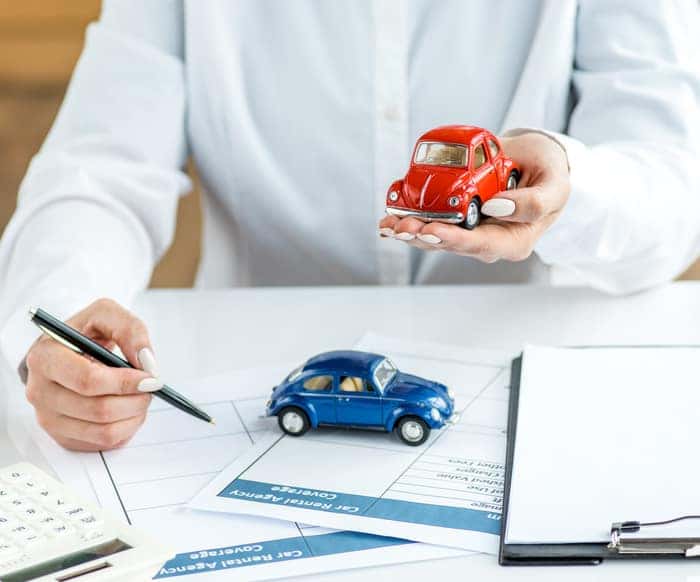 What to Know When Refinancing Your Car
There are a few things to remember and wary of when applying for a new loan:
Fees: Double-check to make sure that you won't be charged with any fees for paying off your original auto loan early. If there are, make sure that it continues to be cost-effective to refinance your vehicle.
Underwater Finances: Owe more than your vehicle is currently worth? You may find it difficult to get approved by a lender for refinancing.
Older Vehicles: Most lenders are cautious about refinancing an older model that's experienced a lot of depreciation.
Learn About Your Financing Options at Brady Kilmury CDJR
Now that you know the best way to refinance an auto loan, reach out to our financiers for an expert consultation if you still feel like you're still unsure of how to refinance a car loan. Brady Kilmury CDJR looks forward to helping you out!
More from Brady Kilmury CDJR
When it comes to crowd favorites among Birmingham drivers, the 2021 Jeep Wrangler interior is one of the most recognizable members of the Jeep family. Besides offering exceptional performance on the road and off the road, the Jeep Wrangler also has an incredible interior that is packed full of features, tech, and comforts. Find out…

It's not only the reputation for its incredible, heart-pumping power that makes the Dodge Challenger an attractive car, but the offered 13 exterior color options for you to select from. Birmingham drivers know that the options offered at Brady Kilmury CDJR make it easy to find the Dodge Challenger color combination that fits their personality. We'll help…

The RAM 2500 is known for power and durability on the Birmingham roads, and though it easily outperforms the competition, can it stand up to your personal driving demands? The 2021 RAM 2500 towing capacity reaches up to 19,680 pounds when properly equipped, which means the sky's the limit for your towing tasks. Plus, you…