Financing a Car with No Credit

Wondering if you can finance a car near Bessemer with bad credit or no credit? Maybe you haven't yet had a chance to establish credit because you're young. Or perhaps you were unaware of the credit impact certain decisions would have. Maybe life just happened and your credit score fell due to factors outside your control. Regardless, if you have no credit or poor credit and are looking to apply for an auto loan, we can help here at the Brady Kilmury CDJR finance center.
Tips for Financing a Car with Poor Credit or No Credit
Shopping for a car loan with no credit? You may have to put more money down than customers shopping for a car loan with comparatively better credit. You also will want to keep in mind that interest rates are higher. For some customers, purchasing a used car outright while they rebuild their credit with a secure credit card until they can afford to splurge on a vehicle they really want to finance is a good decision. For many others though, who desire more reliable transportation, it's easy to find the right car and then secure bad credit car financing while keeping the following tips in mind.
Getting Approved Might Be Easier Than You Think
While you might have preconceived ideas about what kind of loan you'll be approved for with bad credit or no credit the reality is that most lenders want to lend to as many people as possible, within reason. The riskier the borrower, the more the interest rate will be. Still, applying for a car loan with no credit or poor credit can be a great way to rebuild credit when paid on time. Talk to our finance specialists about your options if you think you might not be approved. Doing so could just leave you feeling pleasantly surprised afterward.
Think About How to Improve Your Credit Score
Start working out a payment plan and begin paying off any outstanding debts before applying for an auto loan if you can. If you're able, use a credit card for small purchases here and there and pay them off immediately. This will help you rebuild your credit.
Apply for New Loans Together
Whether financing a car with bad credit or good credit, your credit score can be negatively impacted by too many loan applications. To help reduce this risk, make sure you apply for all the loans you want to apply for within a 14-day period of time.
Be Selective About the Loan You Take On
You don't have to accept the first loan offer just because you feel that your credit needs work or you feel you won't' be approved elsewhere. You have the power to choose the loan that makes the most sense for you. Many car dealerships finance through a variety of lenders, so if you think there's a good chance you could get a better offer, hold out and wait for the loan that's the best fit for your needs. Don't be afraid to seek out advice from different sources to ensure you're making the most proactive decision for your financial future.
Be Ready for Higher Costs
You may receive higher interest rates, a larger down payment, or both if you have no credit or bad credit. Keep that in mind as you go through the bad credit finance process.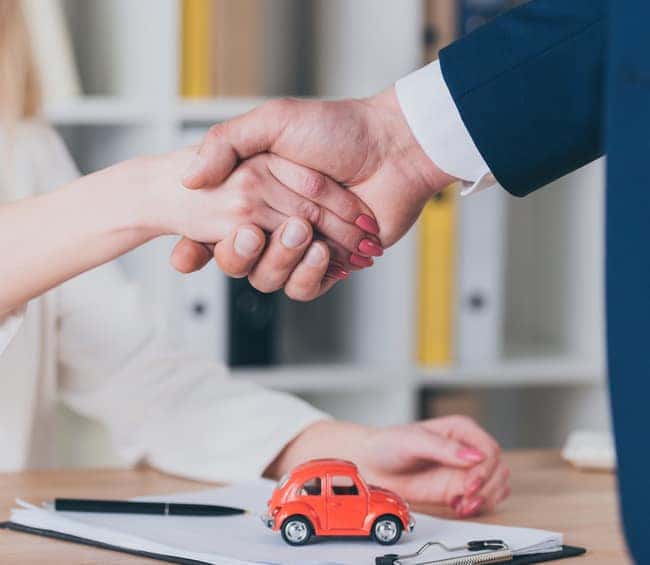 Apply for an Auto Loan at Brady Kilmury CDJR Today
At Brady Kilmury CDJR, we make it a mission of ours to get everyone we can approved for flexible automotive financing. Bad credit finance solutions and good credit finance solutions aside, we love being able to help customers like you step into a new or used vehicle that fits both your needs and your budget! Ready to explore all your options? You may decide that buying a cheap used car or leasing a car is better for your needs. Explore all your options when you talk to one of our finance experts here at Brady Kilmury CDJR in Bessemer.
More from Brady Kilmury CDJR
When it comes to crowd favorites among Birmingham drivers, the 2021 Jeep Wrangler interior is one of the most recognizable members of the Jeep family. Besides offering exceptional performance on the road and off the road, the Jeep Wrangler also has an incredible interior that is packed full of features, tech, and comforts. Find out…

It's not only the reputation for its incredible, heart-pumping power that makes the Dodge Challenger an attractive car, but the offered 13 exterior color options for you to select from. Birmingham drivers know that the options offered at Brady Kilmury CDJR make it easy to find the Dodge Challenger color combination that fits their personality. We'll help…

The RAM 2500 is known for power and durability on the Birmingham roads, and though it easily outperforms the competition, can it stand up to your personal driving demands? The 2021 RAM 2500 towing capacity reaches up to 19,680 pounds when properly equipped, which means the sky's the limit for your towing tasks. Plus, you…