How Often Should You Change Your Oil?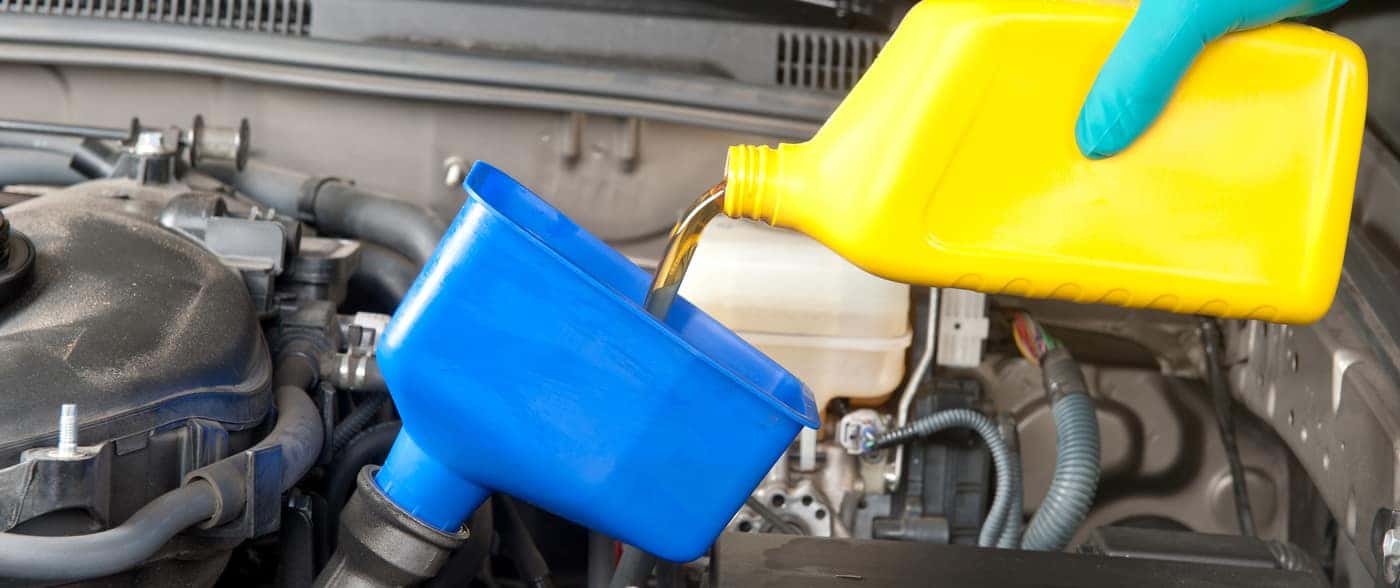 If you automatically answered every 3,000 miles, we have good news: it's every 7,000-10,000 miles! Thanks to automotive innovations Birmingham drivers are no longer expected to rearrange their schedule every three months for an oil change. New cars have a much lower oil change frequency than in the past. For how often you need to change your car's oil, check your owner's manual. Get more general oil change info with Brady Kilmury CDJR.
What Happens When Your Car's Oil Isn't Changed?
Without fresh, clean oil you run the risk of causing irreparable damage to your car's engine. Oil keeps all the moving parts of the engine well-lubricated to prevent friction and overheating. Oil collects debris that's caught by the oil filter. Without an oil and filter change, that debris stays in the oil and will affect your engine on Hoover streets. You'll notice issues like:
Check engine and/or oil change lights are illuminated
Knocking sound coming from the engine
Dark and dirty oil
Smoke emitting from the exhaust pipe
Engine overheating
Even with regular oil changes, it's still important to check your oil monthly to make sure it's clean and full.
Oil Change Frequency Guidelines
How often should you change your oil? 7,000-10,000 miles is a broad guideline. Certain kinds of vehicles and driving styles will fall on the lower end of the oil change frequency spectrum. If you're doing any of these things near Tuscaloosa, you'll likely need to change your oil more frequently:
Off-roading
Commercial use
Racing
Heavy towing
More Oil Change Tips
A couple of other important things to know about oil change frequency when you know the answer to "how often should you change your oil?: Even if you don't drive your car very often, your oil change frequency should be twice a year. Oil breaks down over time and can cause damage. Always replace your oil filter when you get an oil change. If you're doing an oil change at home, you can order an oil filter guaranteed to fit from our parts department. And finally, always make sure you're using the right kind of oil for your car. The owner's manual will tell you if it requires synthetic or conventional oil.
Brady Kilmury CDJR has Service Tips and Tricks for You!
From oil change frequency to tire rotations and more, trust the service tips and tricks from Brady Kilmury CDJR to keep your vehicle up and running for years to come! Get a great deal on your next oil change — check our service specials before making your oil change appointment!
More from Brady Kilmury CDJR
Are you ready to take on Birmingham roads with power? The 2023 Dodge Challenger will give you the excitement you're looking for! With eight different configurations available, we can guarantee that you'll find a 2023 Dodge Challenger trim level that feels like a perfect fit for your needs. Read below for detailed information about…

Did you know there are 8 impressive 2023 RAM 1500 trim levels to choose from? That should be enough options to please even the pickiest Bessemer driver. But how much does the 2023 RAM 1500 cost? The 2023 RAM 1500 price starts at only $37,410. We list each of the 2023 RAM 1500 configurations…

The raw power of the Dodge Challenger is best experienced from behind the wheel—but even on paper, this model stands out from everything else on the road today. 2023 might be the Challenger's last call, but its makers certainly aren't slowing down yet. According to Dodge, the 807-horsepower 2023 Dodge Challenger SRT Super Stock…